Approaching Your Injury Case
With Confidence & Compassion
Personal Injury and Medical malpractice Attorney Serving New York City & Surrounding Counties
Becoming injured in an accident caused by someone else's negligence can be distressing. Often, victims of car accidents and medical malpractice are left feeling like they are to blame. If you need someone to listen to your side of the story and passionately stand up for your rights, reach out to me at The Huston Law Group, PLLC. You have options after your serious injury. Discover how I can help you explore them as you pursue fair compensation and a brighter future in the New York City area.
Barry S. Huston
Attorney at Law
I've always been a people person. As someone who's motivated by his compassion for others, I found that a career serving the injured was a natural fit. I earned my J.D. from the Brooklyn Law School in 1972 and have since dedicated my life to seeking justice for those suffering from serious harm. Don't let another person's careless actions determine the rest of your life. Allow me to represent you after an injury in New York City or anywhere else in the surrounding area. I proudly serve clients on Long Island, as well as those in Nassau, Westchester, and Suffolk counties.
MORE ABOUT ME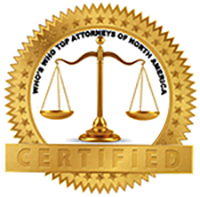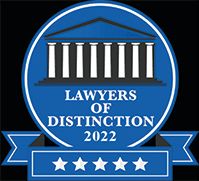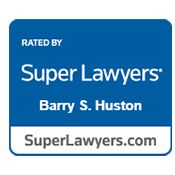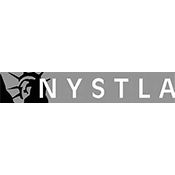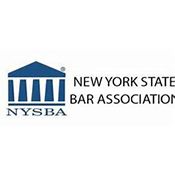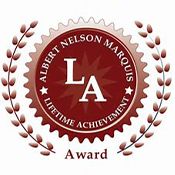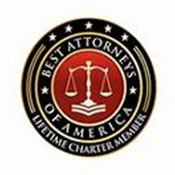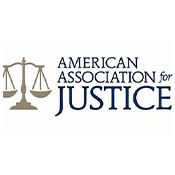 Providing Strategic Legal Guidance Backed by Real Experience
Why Choose The Huston Law Group, PLLC?
I don't back down from challenges. In fact, I prefer them. Over the course of my career, I've taken on many difficult cases. I have no problem going up against big insurance companies or corporations as I fight for the compensation you deserve. With me, you get tenacious advocacy from start to finish.
Accomplished In & Out of the Courtroom
My success comes not only in securing settlements for my clients, but also in external recognition. I am proud to have received many career achievements, including the Albert Nelson Marquis Lifetime Achievement Award and a spot in the Top Attorneys of North America by the Who's Who Directories.
Past Victories
Car Accident—Quadriplegia
My client became a quadriplegic after a car accident in Massachusetts. It was the largest recovery for a single negligence victim in state history.
Structured settlement—present value: $15.7 million
Car Accident—Skull Fracture & Traumatic Brain Injury
My client's injuries were caused by a negligent motorist and the negligent design of the seatbelt system in the host vehicle
Settlement for $7.55 million + Waived $1 Million Lien
Truck Accident—Leg Amputation
My client was a truck driver who, as a result of a serious car accident, required a below-the-knee amputation of his leg.
$6 Million Settlement
Bicycle Accident—Skull Fracture & Traumatic Brain Injury
I represented a 12-year-old female bicyclist who sustained a fractured skull and a traumatic brain injury after being struck by a motorist.
Structured settlement—present value: $4.8 million
Motorcycle Accident—Leg Amputation
I defended a motorcycle accident victim in his case against an intoxicated motorist and the establishment that sold the intoxicating beverages.
$4 Million Settlement
Bus Accident—Traumatic Brain Injury
My client was a passenger on a bus when it collided with a firetruck. As a result, they suffered a traumatic brain injury.
Structured settlement—present value: $3.3 million
Car Accident—Wrongful Death
After a car accident, a hospital failed to control a patient's bleeding by administering unwarmed and incorrect blood products during surgery.
$3.1 Million Settlement
Wrongful Death—Drug Manufacturer
I worked a case against the manufacturer of a diet supplement containing ephedra that caused the wrongful death of a 21-year-old college student.
$3 Million+ Settlement
Pedestrian Accident—Quadriplegia
My client was struck by a motorist and taken to a hospital that failed to diagnose a cervical spine fracture causing quadriplegia.
Structured settlement—present value: $2.95 million
Tractor-Trailer Accident—Traumatic Brain Injury
My client was a motorist who sustained a TBI in a tractor-trailer collision caused by the tractor driver's negligence and the trailer's defective design.
$2.5 Million Settlement
The Experienced Trial Attorney You Deserve
At The Huston Law Group, PLLC, I take into consideration all the struggles my clients are facing. For over 40 years, I have been representing personal injury victims in cases involving a wide variety of factors, from hazardous environmental toxins to tragic aviation accidents. I have endured some truly challenging cases over the years and have the legal battle scars to prove it.
Personal injury claims are tough, as it's difficult to put a price tag on pain and suffering. That's why the importance of a skilled attorney cannot be understated. When your future hangs in the balance, put your trust in someone who knows how to skillfully pursue the compensation you deserve. At my firm—The Huston Law Group, PLLC—I treat every client with honesty and compassion. Discover how I can help you move forward after a traumatic brain injury, a devastating car accident, or another related incident.
Dealing with the aftermath of an accident or injury can be incredibly overwhelming. You may be wondering when you can return to work or how you will support your family during this time. Be assured that I will do everything I can to prepare a convincing case no matter what the circumstances may be. I'm a firm believer in collaborating with my clients, keeping them updated and in the loop throughout their cases.
If you were recently injured in an accident in the New York City area, get in touch with me today to get started on your personal injury claim. I'll set you up with a free consultation so we will discuss your case and come up with a plan of action. From my office in Jericho or my office in Manhattan, New York, I proudly represent clients throughout New York City, Long Island, and the New York metropolitan area.